Your Favorite Plumbing, Heating, Cooling, Pump & Filter Company
Plumbing - Heating - Cooling - HVAC - Water Filtration
Get The Job Done Right - The First Time.
Plumbing can cover a lot of things, you want to make sure you are choosing the right company for the job. Some plumbers can spend their entire careers focusing only on one aspect of the industry, like only commercial or new construction, this may not be a great fit for your new remodeling project. Pettigrew Plumbing has every type of plumber specializing in the entire industry on staff and on call ready for your next project. Pettigrew also comes prepared at every job with a fully stocked truck. No matter the issue your home is facing, we have the tools and supplies to fix it immediately. 
- Treating Every Customer like Part of Our Family -
We pride ourselves on our workmanship, and we won't leave a job until you are satisfied.
The services that we offer at Pettigrew Plumbing & HVAC consist of anything related to the plumbing, heating systems or air conditioning systems within your home. Additionally we provide excellent services for ventilation, water treatments and well systems. We have a team of trained and experienced professionals that are capable of working with you to get any job done in your home. 
If you're in need of plumbing or HVAC support at your home or place of business, please get in touch with us to schedule service.
Brands we have built a relationship with and that we know, trust and continue to support.
We work with a diverse set of brands and are capable of providing the necessary service to any and all listed. 
If you have any questions regarding a different brand or our services, please contact us and we can discuss your specific use case.
Servicing Southern NH & ME for over 20 Years
Our service area consists of Seacoast NH and Southern Maine. Based out of Portsmouth NH we typically do work within in 20 mile radius from there. If you are outside of our service area but are interested in Pettigrew Plumbing & HVAC, please feel free to reach out so we can discuss your specific case.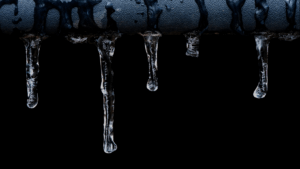 Heating
How to Prevent Freezing Pipes Fall means beautiful changing leaves, bonfires and pumpkin patches most of the time. But it's also a great time to
Read More »